Mind over Matter
The body is a self-healing system. By nature you are healthy, vital, cheerful and free. Any change in it is a signal that you are out of balance. We have not learned to interpret the body's signals. Fortunately, more and more techniques and knowledge about self-healing are finding there way into our lives. Its features are:
Safe to use for young and old
No side effects
Anyone can learn it
There is no revenue model behind it, which makes a limited number of people rich
What makes EFT uniek?
Physical and emotional complaints are not being solved by talking or worrying about them, nor by taking chemical means. The most important technique to break through and often completely resolve stress, conflicts, limiting beliefs, negative emotions and chronic complaints is Emotional Freedom Techniques (EFT).
This technique was developed by Gary Craig. EFT combines cognitive techniques with Chinese Medicine and meditation. EFT frees you from the power of negative beliefs that hinder your happiness in life, it neutralizes emotions, conflicts and stress in a safe way. There are no side effects and the results are permanent.
My offer
I am very excited about EFT, because in the 11 years that I have been using EFT on myself and others, I have experienced and seen great results. You are now on my website and are looking for guidance in, for example:
solving stress, conflicts, limiting beliefs, negative emotions and chronic complaints
transforming lifestyle and habits that are harmful to you, to a natural and healthy lifestyle that suits you completely
maximizing your performance in sports and business
manifesting your ambition
Mail me meteen voor een afspraak
Success factor
EFT is both a self-help technique and a safe, therapeutic trauma technique under professional guidance. An important success factor of EFT is taking responsibility for what you think, do and feel. Because as long as you give someone else the responsibility or blame for your situation, or take on the responsibility of someone else, you are not free and you cannot heal.
Official EFT
Official EFT has two methods:
Gold Standard EFT, the variant where you tap on meridian points and use cognitive techniques (tapping).
Optimal EFT is an energetic meditation technique. This is where you connect with your higher Self, Unseen Therapist. Communicating with her is loving, pleasant and very easy. It is accessible to everyone, even if you have no experience with meditation.
Additional techniques
In addition to EFT guidance, you can contact me for additional healing or lifestyle changing techniques. A selection from my palette: Family constellations, QHHT®, Kundalini and Hormone yoga, Meditation, Energy Healing en Family Constellations. Dr. R. Hamer's Five Biological Laws and a Course in Miracles are the foundation of my guidance.
Specialisations
EFT is for everyone, young and old! Some of my specializations are: trauma processing, burnout, chronic fatigue, stress*, fear and panic, pain, movement complaints, challenges with eyes, breasts, digestion, skin, nails, hair and performance/manifestation challenges.
*At least 95% of all complaints are stress related.
Work with Mathilde
Let's work together and give yourself the opportunity to turn your life around 180 degrees!
Are you ready? Please contact me and call: +31638326242, or fill in the contactformulier and book a free introduction. You are welcome for life sessions in Amsterdam or online.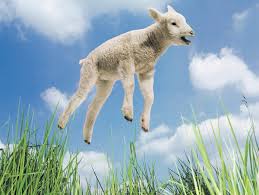 I am a certified EFT GS practitioner (NOVET), followed the Optimal EFT training and am currently in the certification program under the guidance of EFT Master Gabriëlle Rutten, Director Novet – Gary Craig Official EFT Training Center official-eft.nl I am a member of the EFT Foundation. I am cerified for all techniques that I offer.