Self-healing system
I belief the body is a self-healing system. You are born healthy, vital, cheerful and free. Any change in that is a signal that you are out of balance. Together I can I help you interpret your body's stress response signals, so that we quickly can get you back to inner peace and happiness. Fortunately, I'm happy to be part of the wellness industry to share my knowledge and experience.
All of the features of the modalities that I use are:
safe to use for young and old
no side effects
easy for anyone to learn
permanent results
What makes EFT unique
Physical and emotional complaints will not disappear by talking or worrying about them, nor by taking chemical products. The only way to resolve stress, conflicts and chronic complaints is by neutralizing your unwanted emotions and negative limiting beliefs. And that can be done in a safe and effective way with Emotional Freedom Techniques (EFT).
Some of my specializations are:
trauma processing
resolving stress, fear, pain, panic, conflicts, limiting beliefs, negative emotions, chronic fatigue, burnout, and chronic complaints
resolving physical symptoms, like movement restrictions, eyes, nose, ears, skin, hair, nails, throat, digestion, blather, breasts and menopausal complaints
transforming lifestyle habits that are harmful to you, into a natural and healthy lifestyle that suits you completely
helping you taking responsibility over your situation, in order to reclaim health
maximizing your performance in sports and business
I am a huge fan of EFT and in the 11 years that I have been using it for myself and my clients, I have seen great results. You are now on my website and are looking for guidance to getting you back into a balanced state.
Drop me an email to schedule an appointment.
The best way to success
While EFT is a great self-help technique it is also used to safely neutralize your old traumas technique under professional guidance. You are an important part of the healing process, which means taking full responsibility for your self practice (homework).
Official EFT has to methods
This technique was developed by Gary Craig, where we combine cognitive techniques with Chinese Medicine and meditation. EFT frees you from the power that your negative beliefs have over your happiness. 1. Gold Standard EFT is the variant where you tap on meridian points and use cognitive techniques.
Optimal EFT is an energetic meditation technique. This is where you connect with your higher Self, Unseen Therapist. Communicating with her is loving, pleasant and very easy. It is accessible to everyone, even if you have no experience with meditation.
Additional techniques I offer:
Work with Me
I'd like to work together with you to give you the opportunity to fully turn your life around, so that you will have true inner peace and happiness.
Aree you ready?
Please contact me by email and book a session, or a free introductory call You are welcome for in person sessions in Amsterdam or virtually online. I also offer a VIP retreat, with a stay in my B&B for a few days.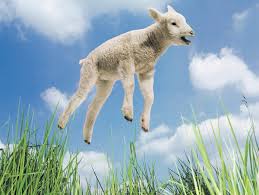 I am a certified EFT GS practitioner through NOVET, followed the Optimal EFT training and am currently in the certification program under the guidance of EFT Master Gabriëlle Rutten, Director Novet – Gary Craig Official EFT Training Center official-eft.nl I am a member of the EFT Foundation. I am cerified for all techniques that I offer.