Live Light
The body is a self-healing system. By nature you are healthy, vital, cheerful and free. Any change in that is a sign that you are out of balance, that you are off track. An emotion, or limiting belief about yourself and the world around you has managed to disrupt your natural state of being. It is an opportunity for inner growth. Finding and neutralizing the limiting belief is a skill we have to learn. You are capable to do this!
I offer guidance in correcting the limiting belief on a deep level, resolving the emotions in important, chronic, or traumatic events and learning the techniques. So that you can continue independently!
How EFT works
Emotional Freedom Techniques (EFT) was developed by Gary Craig. It combines cognitive techniques with Chinese Medicine. EFT frees you from the power of the belief that gets in the way and then permanently dissolves the link between the original stress pattern (event) and the stress response (physical, emotion, cognition and behavior). This stress response won't return in this situation. This is why EFT is the only effective method with which you can permanently get rid of complaints and traumas.
Success factor
EFT is both a self-help technique and a safe, therapeutic trauma technique when done under professional guidance. The key success factor of EFT is taking responsibility for everything you think, do and feel.
EFT is both a self-help technique and a safe, therapeutic trauma technique under professional guidance. The most important success factor in EFT is taking responsibility for everything you think, do and feel.
Official EFT
Official EFT has two methods:
Gold Standard EFT, the variant where you tap on meridian points and use cognitive techniques (tapping).
Optimal EFT is an energetic meditation technique. This is where you connect with your Unseen Therapist. Communicating with her is loving, pleasant and very easy. It is accessible to everyone, even if you have no experience with meditation.
Additional techniques
In addition to the EFT guidance, I sometimes use additional healing or lifestyle changing techniques. A selection from my palette: Family constellations, QHHT®, Kundalini and Hormone yoga, Meditation, breathing exercises. Dr. R. Hamer's Five Biological Laws and a Course in Miracles are the foundation of my guidance.
Specialisations
EFT is for everyone, young and old! Some of my specializations are: trauma processing, burnout, chronic fatigue, stress*, fear and panic, pain, movement complaints, challenges with eyes, breasts, digestion, skin, nails, hair and performance/manifestation challenges. I enjoy working with creatives, professionals and entrepreneurs.
*At least 95% of all complaints are stress related.
Work with Mathilde
Give yourself the opportunity to turn your life around 180 degrees with me.
Are you ready to start? Please contact me by calling: +31638326242, or fill in the contactformulier and book a free introduction. The sessions are online for the time being and from April 2023 also live in Amsterdam.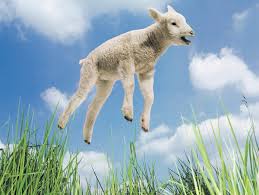 I am a certified EFT GS practitioner (NOVET), followed the Optimal EFT training and am now in the process of becoming a certified EFT Master under the guidance of EFT Master Gabriëlle Rutten, Director Novet – Gary Craig Official EFT Training Center official-eft.nl I am a member of the EFT Foundation